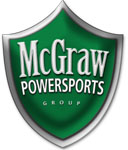 McGraw Powersports Group is presently made up of McGraw Motorcycle Insurance, McGraw Personal Watercraft Insurance and Western Service Contract Corp with each companys products underwritten or backed by Pacific Specialty Insurance Company, an A.M. Best "A" rated insurer domiciled in California.

McGraw Powersports Group is committed to providing powersports dealers with and their customers with compliant products of value that build customer loyalty and protects powersports enthusiasts.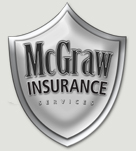 Founded in 1976, McGraw Insurance Services is one of the nation's largest writers of motorcycle and personal watercraft insurance and is the affiliated program administrator for Pacific Specialty Insurance Company, an A.M. Best "A" rated insurance company.

McGraw is a Corporate Member of the American Motorcycle Association (AMA), the Official Watercraft Insurance Provider of the American Watercraft Association (AWA) and is a proud sponsor of the International Jet Sports Boating Association (IJSBA)

Western Service Contract Corp. is one of the nation's largest independent powersports service contract providers.

Western's products offer additional protection beyond the manufacturer's warranty, allowing powersports dealers to establish long-term relationships with their customers beyond the initial sale of the unit. In 2013, Western added GPS Tracking, Renewals, and 0% contract financing contracts to its low-cost lineup of motorcycle, personal watercraft, snowmobile, tire/wheel, GAP, and prepaid-maintenance service contracts.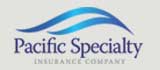 All McGraw Powersports Group products are underwritten or backed by Pacific Specialty Insurance Company the flagship of The McGraw Group of Affiliated Companies. In addition to powersports products, PSIC also offers automotive, homeowners, dwelling fire, boat, motorhome, mobile home and commercial products, and has become the "one spot" independent brokers and agents can source all their clients' coverage needs.

In 2013, direct premiums written exceeded $188,000,000 with assets of over $377,000,000 and over $205,000,000 surplus as regards policyholders. The company's ten-year average combined ratio is 92.73%, and is evidence of the company's stable operating profitability led by profitable underwriting operations. These underwriting results are derived from management's conservative and highly-controlled operating principles, as well as their expertise in the company's core product offerings. PSIC's outstanding capitalization, conservative balance sheet, and sound liquidity position are reflected in the A.M. Best A (excellent) rating.

Pacific Specialty Insurance Company (NAIC #37850) is domiciled in California, and admitted in all states and the District of Columbia.
Pacific Specialty Property and Casualty Company (NAIC #11168) is domiciled and admitted in Texas.